LNQ Logo repair
You naturally want your logo in good quality on all your media expressions. For good quality, the printer needs good files, which means sufficient detail, or images based on 'vectors'. Vector-oriented images have the advantage that they can be scaled from small to large and back again without loss of quality. So this is exactly what you want for your logo so that it can be used on a business card or on your company car.
For LNQ cleaning company I have made new practical future-proof logo files that are ready for every media expression.
Supplied materials
My starting point was a scan of a t-shirt with the original logo on it.

Fixing and optimizing the logo
First undo the distortions and twists from the scan as good as possible
Give the scan a pleasant to work with contrast, so you can clearly see the paths of your pen tool on top
Using vector shapes, blocks, circles and the path finder, I redraw the logo on top of the scan

Result
The most common logo file formats are 'PDF', 'EPS', and 'AI'. All of these have been delivered to the client.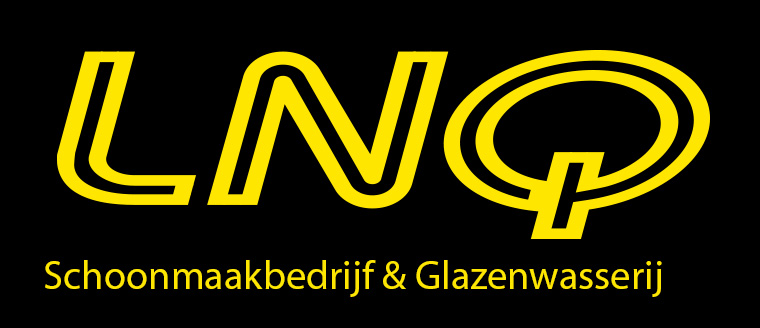 The well-known logo back in action